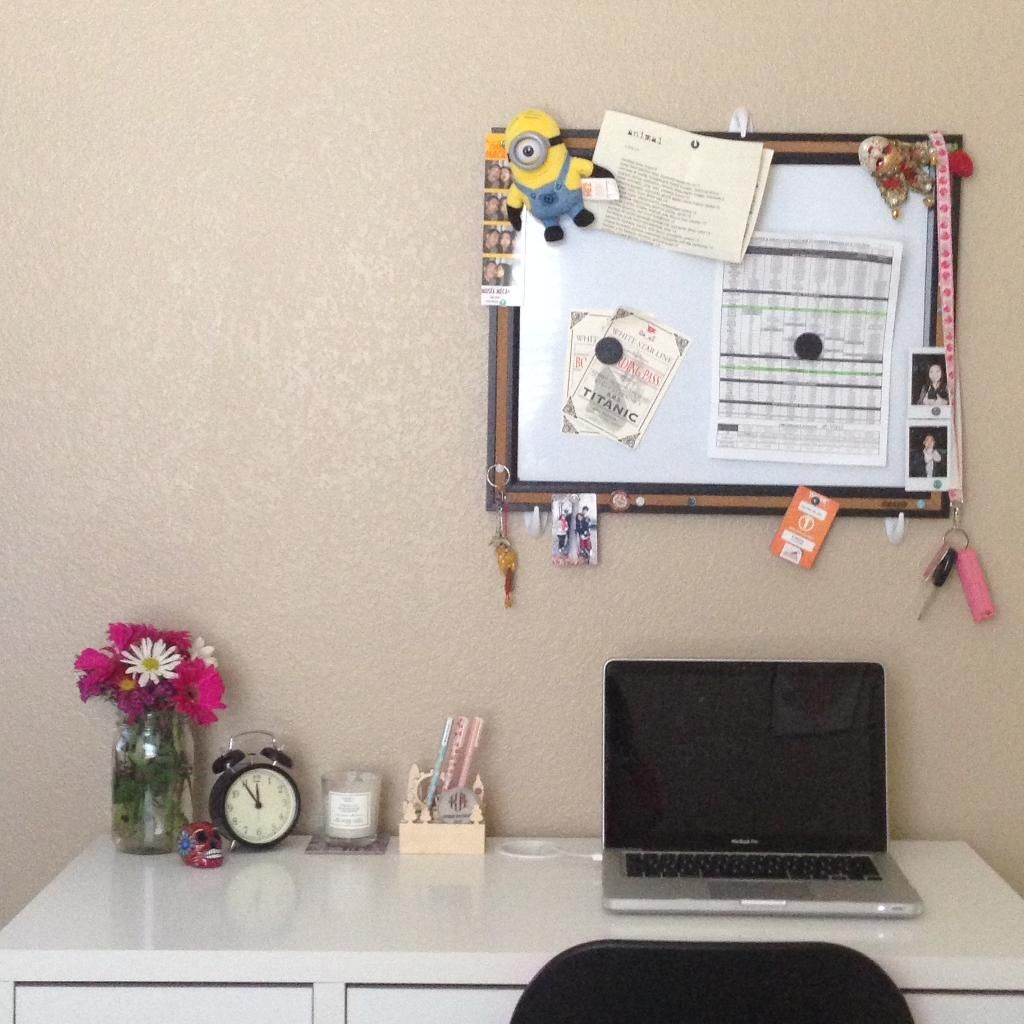 I like having a clean, simple desk. I'm not gonna lie, it's not always neat and tidy but when I have time, I do try to de-clutter and my layout is always changing. One thing I don't mind being a bit crazy is my bulletin board - I have random pictures, my work schedule, a menu from Animal in LA, a magnet from Venice that my best friend brought home for me, Southwest drink coupons, a minion, oh and Titanic boarding passes.
Simple decorations: Flowers I received on Valentines day - I thought it'd be cute to place in a mason jar. An alarm clock I picked up from Ikea, and a skull from the sidewalk at Venice Beach.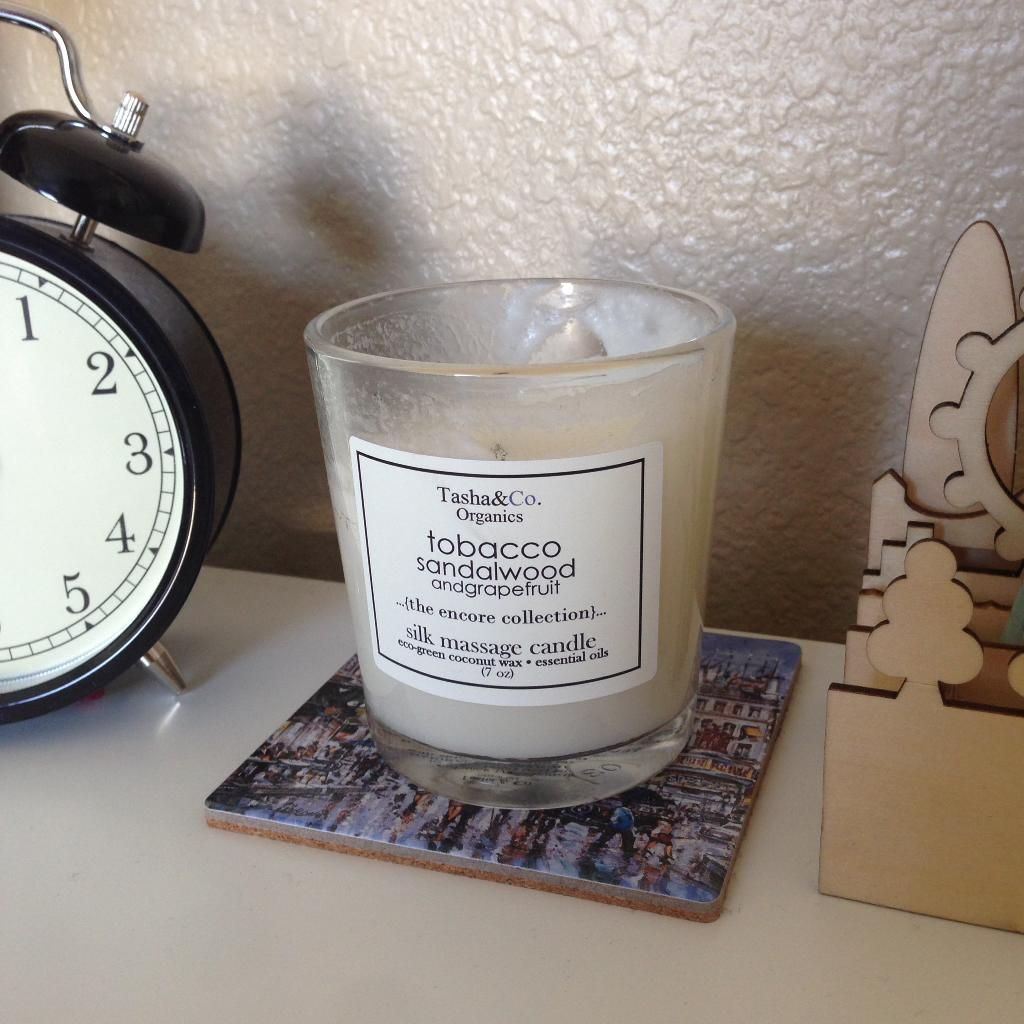 My boyfriend took me on a tour to the Encore Spa at Encore Las Vegas and when we walked in, it smelled amazing. I asked the attendants what kind of scent it was and it was this candle - Tobacco Sandalwood and Grapefruit. It smells so relaxing and I ended up buying one.
This is one of my favorite purchases from when I was in Manila. It's a London pen holder from Muji - Notice the London Eye, Big Ben, Double Decker buses and the Tower Bridge.