The District at Green Valley Ranch is a popular locals attraction where you can dine, shop, enjoy live music, stroll and even walk across to the Green Valley Ranch Casino to watch a movie or play some slots. My mom and I wanted to take my aunt Cathy and my cousin Shannelle out for dinner at Presidio at The District to celebrate my aunt's birthday last August. Better late than never right?
We arrived a little bit early to shop at a small boutique called Francesca's and one of my favorite stores - Anthropologie. Here's my outfit - I scored this simple dress at Target. Simple enough to wear everyday but I can also dress it up for a night out. I love its versatility and colors. Teehee, I still have to get used to getting my photo taken for this blog.
[Dress/Target, Shoes/Yosi Samra, Bag/Chanel, Watch/Chanel J12]
[At Francesca's - some cute London, Paris and Owl notebooks]
[I love their huge tables of accessories - right,
Mcdreamer
?]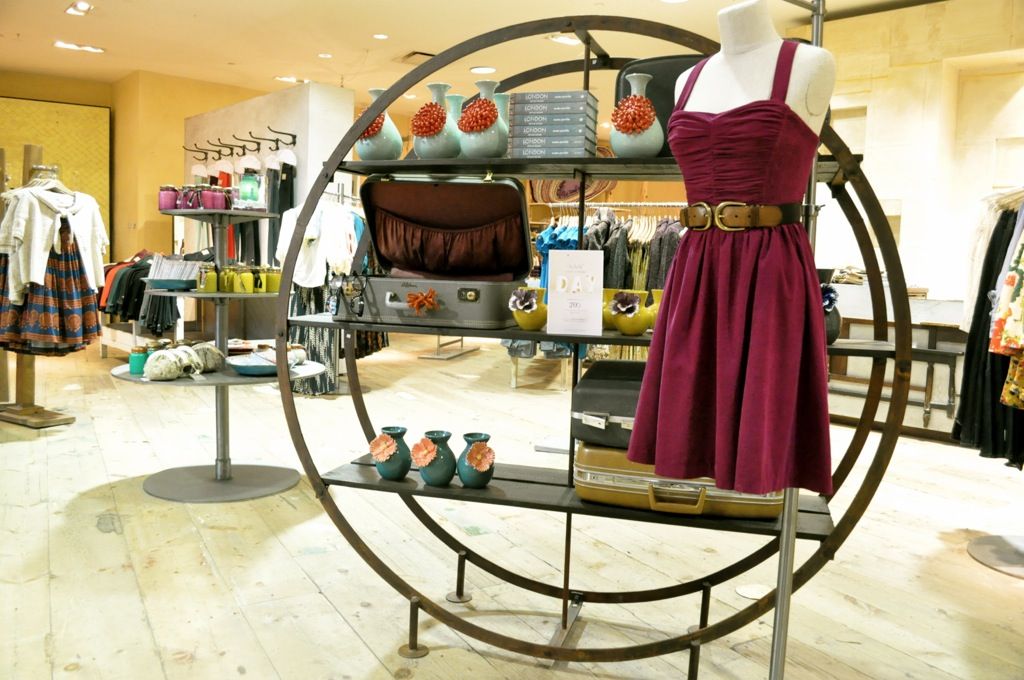 [At Anthropologie - the cute decorations, lovely candle scents and the beautiful clothes]
[I'm loving the burgundy and teal jeans]
[My mom looking cute]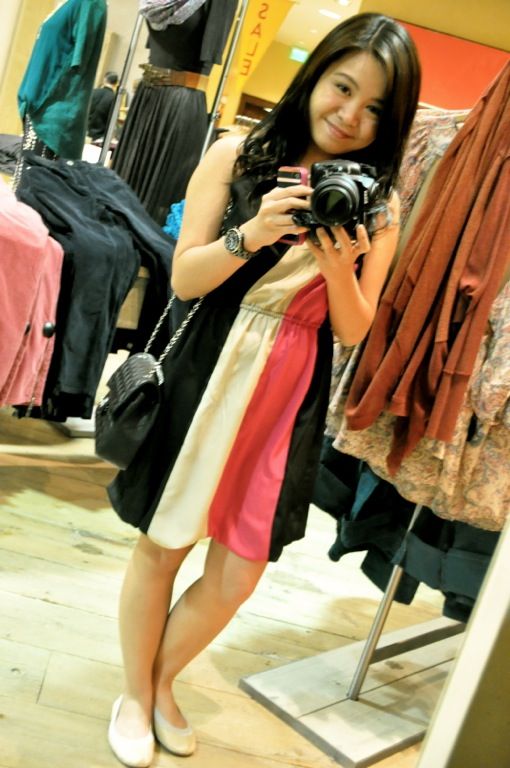 [Self-portrait while I wait for my mom to finish shopping]
[I also use a Nikon D5000 if anyone wants to know]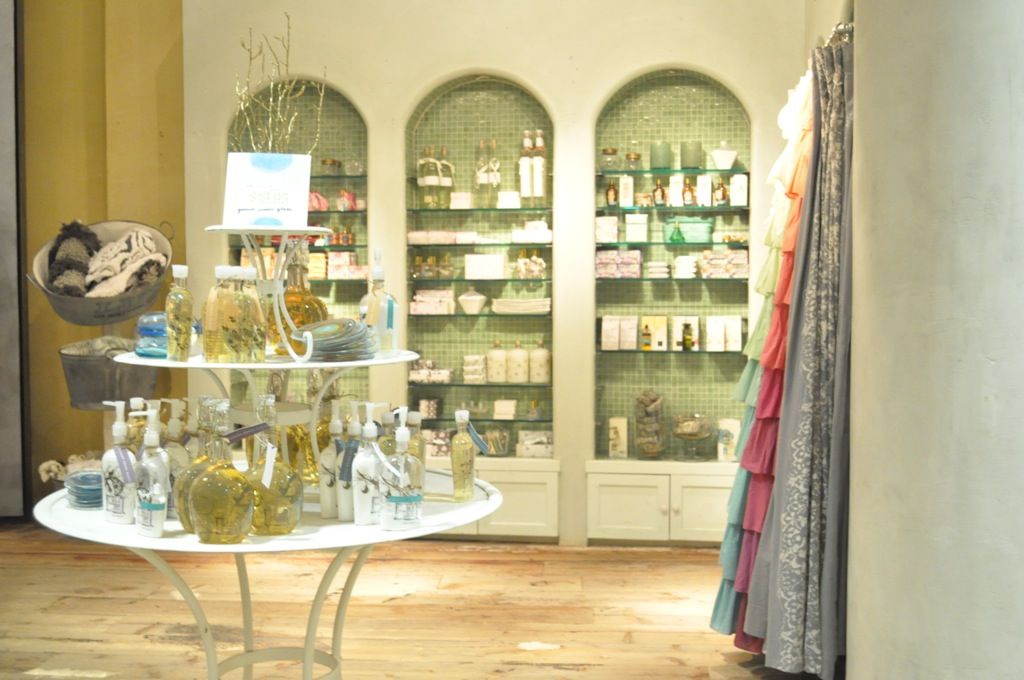 [I love Anthropologie's soaps, bubble bath scents and ugh just everything]
[My entree from dinner at Presidio - Macadamia Crusted Sea Bass]
Nom nom.
I'll post our Anthropologie buys in a five things post later on this week. It was a beautiful night out - the weather was in the 70's (amazing!) and dinner was just sumptuous and delicious. Just what I needed before a week of studying -- exams are coming up fast. Happy Manic Monday!