The
Bhut Jolokia
- measuring more than 1 million Scoville Heat Units, discovered by Dr. Paul Bosland of
New Mexico State University
's
Chile Pepper Institute
, is named the
hottest chili pepper in the world
by the Guiness Book of World Records in 2007.
A good friend of mine recently graduated from
NMSU
and brought me an interesting bag of brownies to bake. It's
Dr. B's Bhut-Kickin` Brownies
! Brownies mixed with the
hottest chili pepper
in the world?! I must try this, I said. It sounds so good already (I'm a big fan of chocolates
and
spicy food).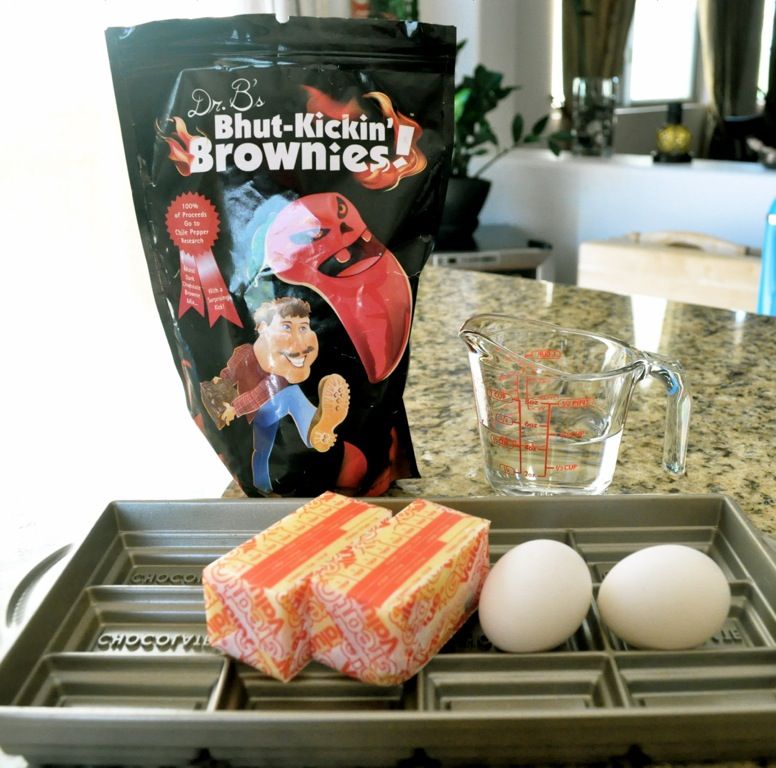 [The ingredients were simple - hot water, butter (I only used 3 tablespoons), eggs and the brownie mix]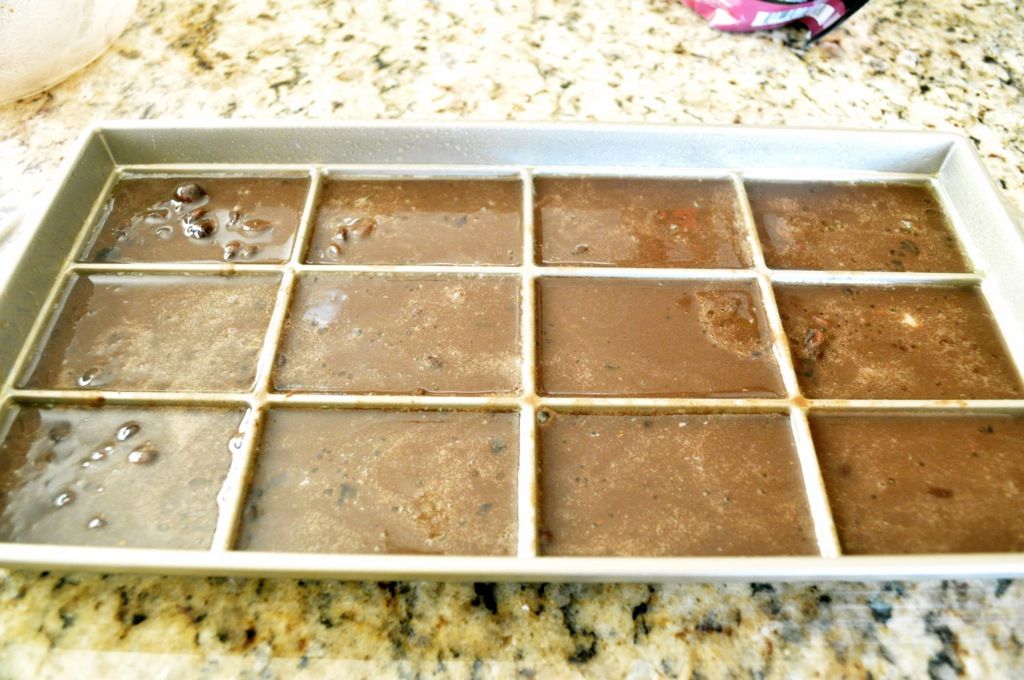 [I used a "chocolate" bar brownie pan from Williams-Sonoma]
[nom nom nom]
This is actually my third time baking these - and this is the best batch I've made. Tip: make sure the butter is cooled all the way before mixing it in. They turned out fluffy and moist! Basically, it's a decadent dark chocolate brownie with a kick (Bhut-kicking, literally). As you bite into the brownie, the intensity of the flavor and spiciness of the Bhut Jolokia unfolds. The heat lingers in your mouth for a little bit, but it'll leave you craving for more. I can't wait to make these again... Thank you again, Kyle, for these excellent brownies!
Support the Chile Pepper Institute! You can purchase these Bhut-kickin` Brownies
here
. Profits from Brownie sales go toward the
Chile Pepper Research Endowed Chair
, an endowment managed by the non-profit
New Mexico State University Foundation
. Not only will you get awesome brownies, but you're also supporting an international organization devoted to educating the world about chile peppers!